HISTORIC QUARTER
---
Few world cities can rival the vibrancy of London, and Lincoln Square is ideally placed to enjoy some of the city's most dramatic destinations.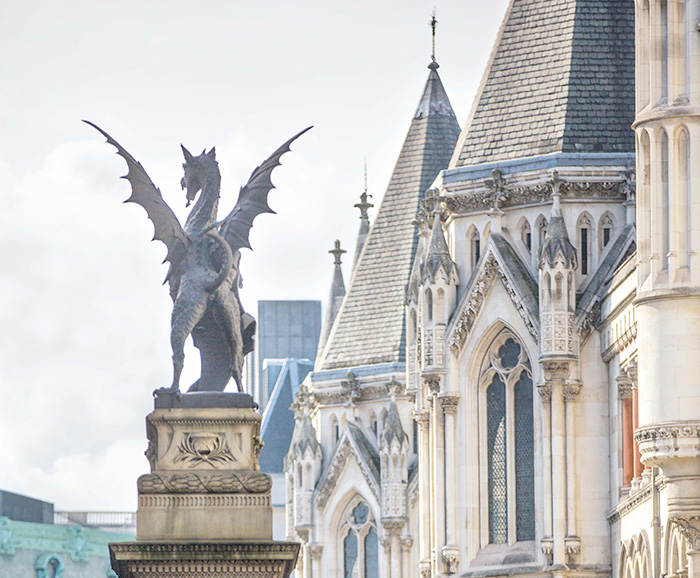 HISTORIC QUARTER
---
To walk the streets that surround Lincoln Square is to step through the ages. The Royal Courts of Justice have set the standards for law across the United Kingdom for over 300 years. Nearby Temple and New Square have sat at the heart of the legal profession for more than 500 years. These streets inspired the greatest writers of their time — Shakespeare, Dickens, Pepys — in an area that was to become the literary and intellectual heart of London, home to the Bloomsbury Set.
A QUIET HAVEN
---
Lincoln's Inn Fields is like being in another world – a calm, quiet haven just 200 metres away from the bustling streets of Covent Garden, the Strand, and Holborn.
---
Those who work around Lincoln's Inn Fields pass these great buildings on their way to offices, courts and lecture theatres, but residents at Lincoln Square will have the privilege of savouring them at leisure. The Victorian Gothic ornateness of the Royal Courts of Justice, the neo-Jacobean grandeur of the former Land Registry building and the 12th century church1 of Inner and Middle Temple will be the backdrop to their daily lives.
LOCAL CURIOSITIES
---
Centuries-old taverns tucked away down cobbled streets, bookshops so historic they command the reverence of museums and robe-makers that have been dressing the judiciary for 350 years all contribute to the unique character of the area.