Back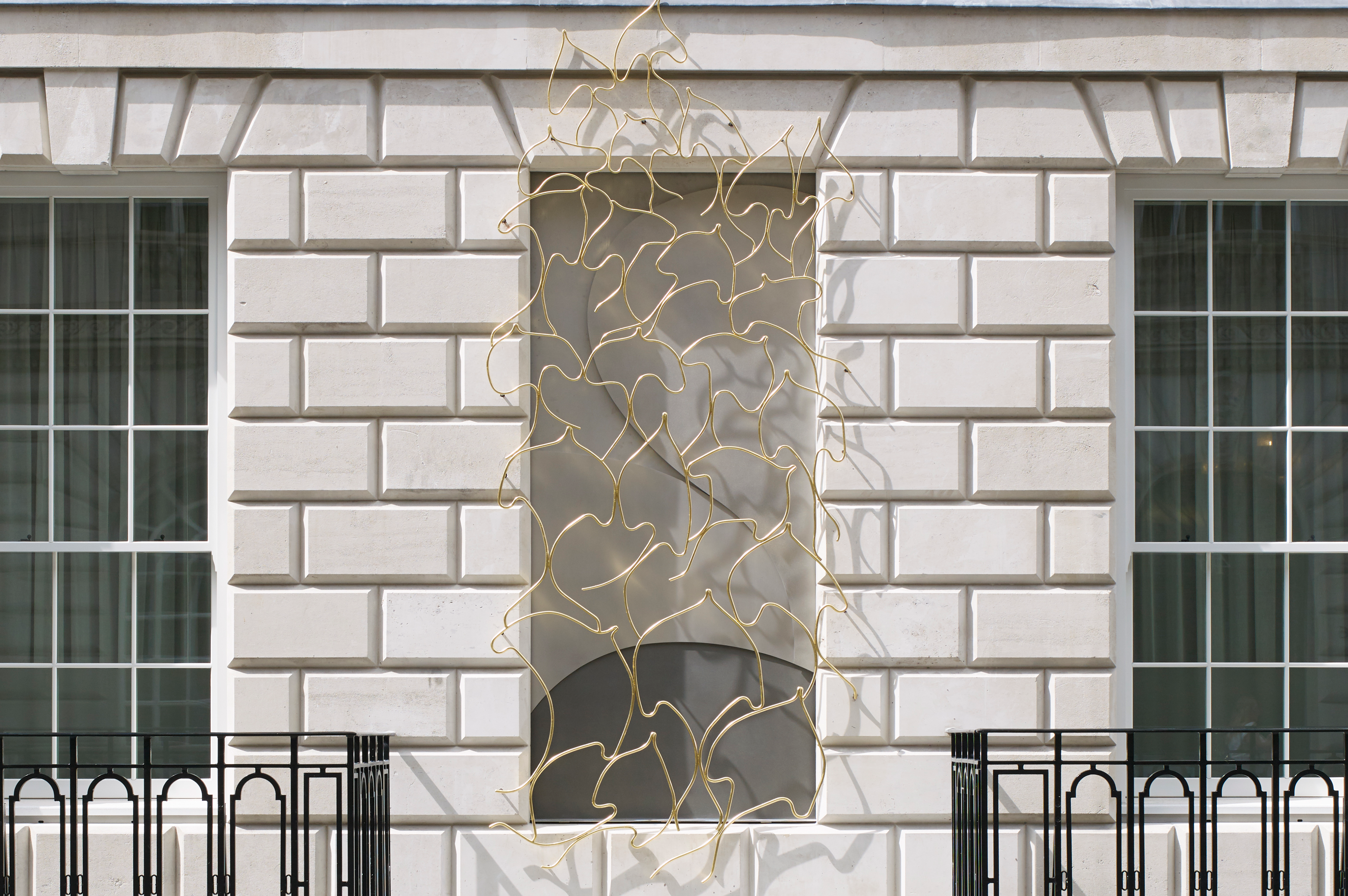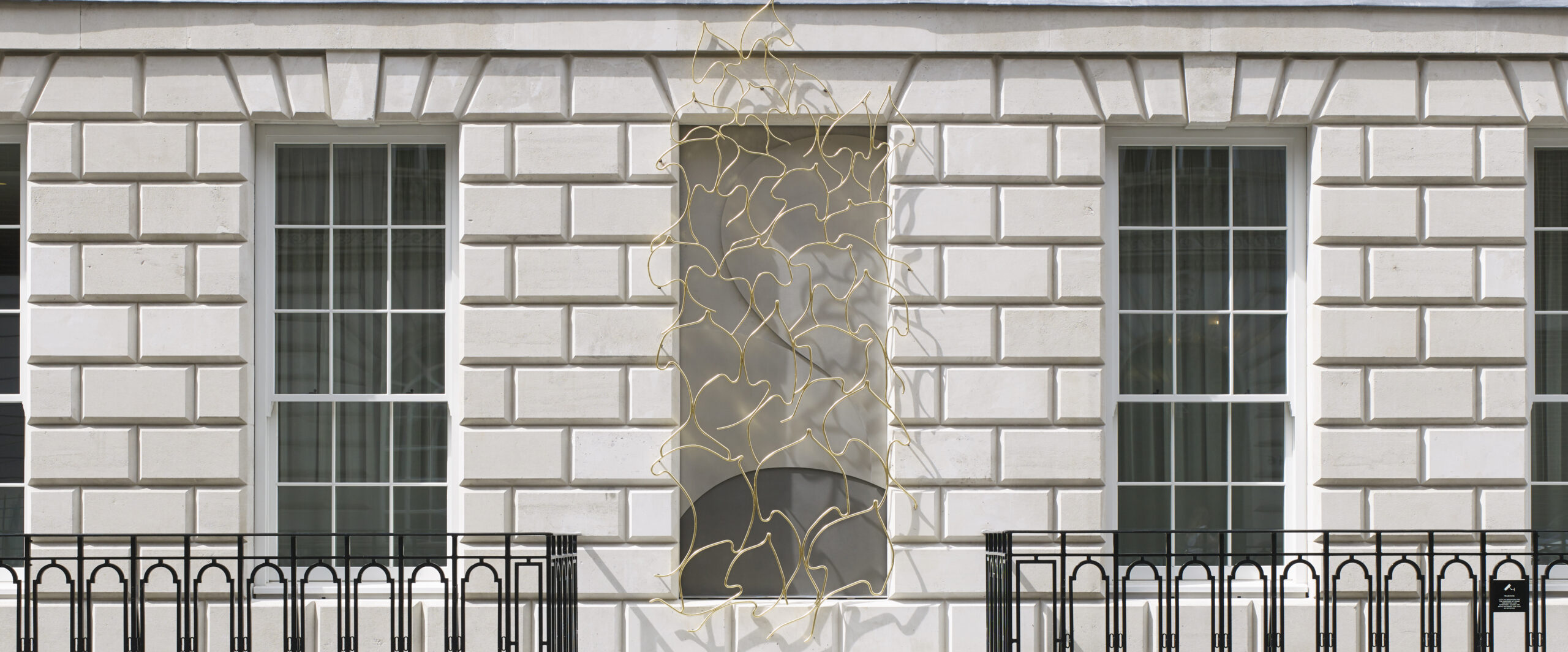 Lodha UK unveils new public artwork by Alison Wilding for No.1 Grosvenor Square
'Swarm' was unveiled on 19th July 2023 and will make a significant artistic contribution to the local streetscape, bringing the work of one of the UK's leading sculptors to Mayfair.
Lodha UK and Modus Operandi are proud to present a new public artwork by Alison Wilding as part of its development No.1 Grosvenor Square, London, designed by Eric Parry Architects.
Curated by Modus Operandi, the relief sculpture Swarm has been integrated into the architecture of the newly refurbished building, set within the Grosvenor Street facade. The sculpture forms a rich contribution both to Lodha UK's landmark development and to Westminster City Council's programme of public art.
Wilding's sculpture comprises two main interrelated elements: a gilded steel openwork 'screen' overlaying three curvilinear forms, the whole work occupying a blank window niche in the facade. The sculpture can be read as an abstract artwork, yet the screen is inspired by birds swarming in flight, while the curvilinear elements reference the oval plan of Grosvenor Square nearby.
Swarm resists fixed interpretations, offering different readings over time; it aims to be a classic work of art that withstands fashion – a contemporary sculpture for now and decades to come.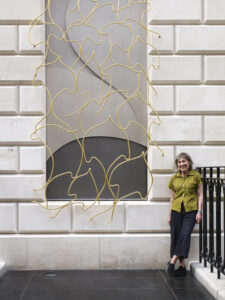 Alison Wilding says of her proposal for Swarm:
"Looking out of a window, and then attempting to describe the outline of a bird in flight I manipulated some thin brass wires to form a shape that alluded to a bird, a leaf, or a fish. Twenty-three of these shapes form a screen or veil, an upward swarm – diminishing in size as they ascend the window niche, revealing unexpected spaces between each motif.
Maps of Mayfair identify the garden design of Grosvenor Square as an elliptical shape. After drawing an ellipse, I divided it into three sections, each with a slightly different metallic finish, and to be inserted into the background of the window niche – thus bringing the garden into the building."
Blandine de Navacelle, Creative Director at Lodha UK says: "Alison Wilding is one of Britain's foremost sculptors and artists. Lodha UK is excited to bring her work to Mayfair as a public art commission to be permanently displayed on No.1 Grosvenor Square's southern façade. Her captivating piece was chosen for its subtle references to Grosvenor Square and the natural world. The motif of birds in flights evokes the passing of the seasons and encourages a moment of quiet contemplation, contrasting with the otherwise animated nature of Grosvenor Street and Mayfair."