Back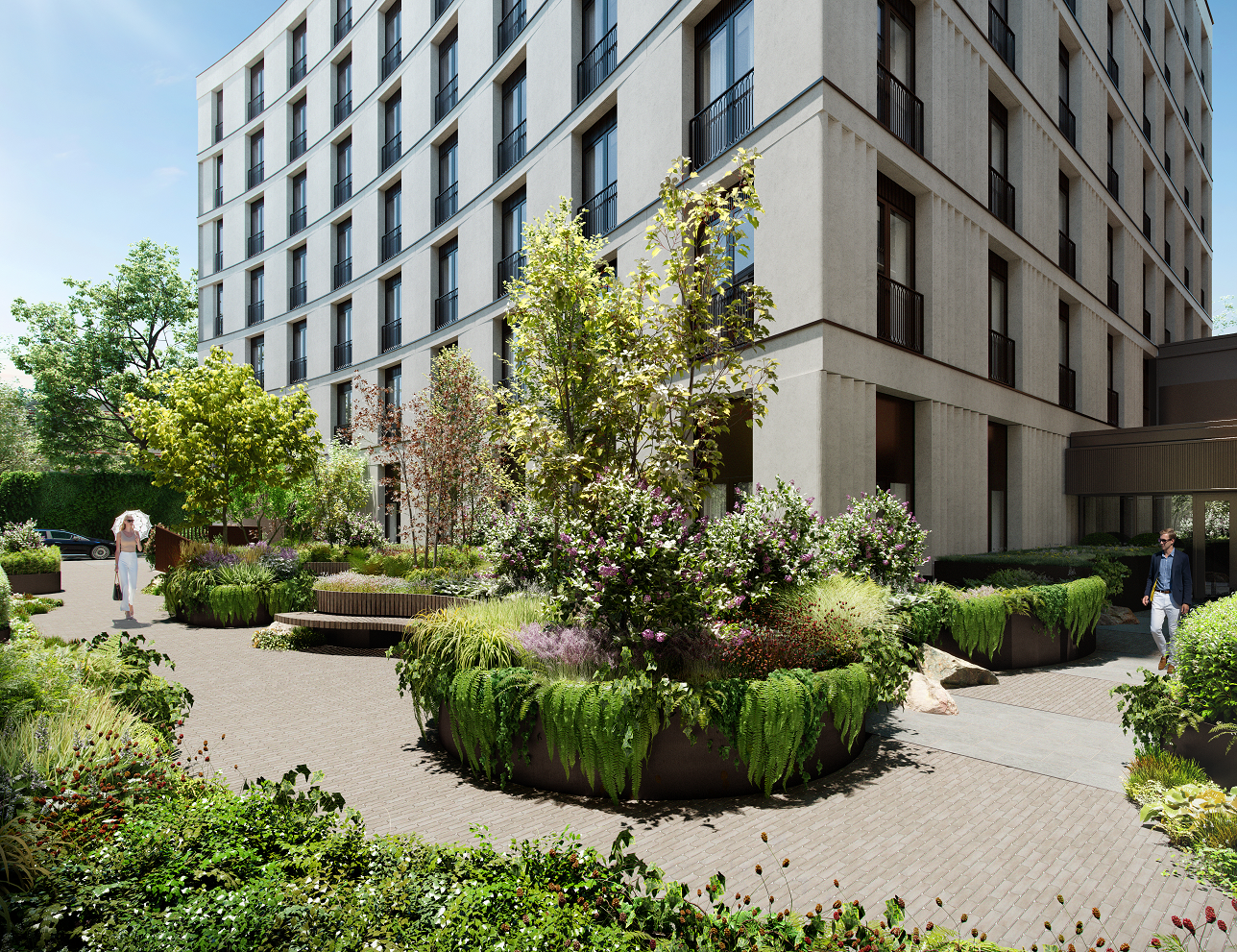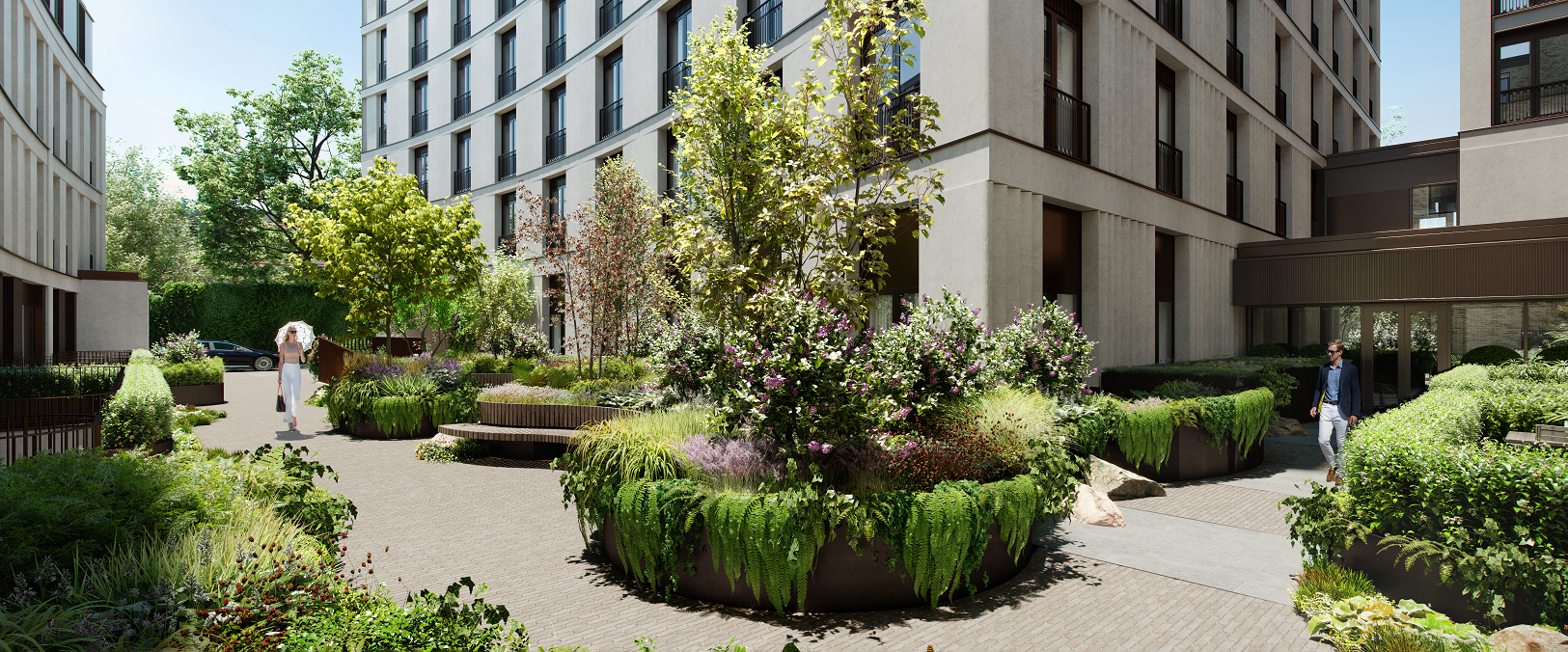 Health, Community & Sustainability at Holland Park Gate
Andy Sturgeon is an internationally renowned landscape and garden designer, having won nine Gold Medals and three Best in Show awards at the RHS Chelsea Flower Show. His practice has been working with Lodha since early 2019 to envision the central landscaped courtyard at Holland Park Gate and is known for blending strong design, natural materials and innovative planting to create bold, architectural and timeless landscapes.
The building's Art Deco heritage was a key source of inspiration for the Sturgeon team. Elegant detailing with a richness of materiality and texture speaks to the beautiful historic architecture while also connecting the garden to the interior design. The curved seating areas have been designed with residents' health and wellbeing in mind, with Andy explaining, "A motivation for us was to create an oasis which allows the residents to immerse themselves in the garden and to connect with nature while being amongst the lush greenery which benefits our mental health and reduces stress levels."
A unique planting palette was selected for the garden, including exotic trees and shrubs of varying heights creating a sense of privacy and naturalistic atmosphere rarely found in an urban setting. Andy and his team also worked closely with an ecologist to create a biodiverse habitat. Natural materials further enhance that connection with nature. Clay pavers, timber benches, hand-worked stone and curved bronze planters complete a carefully restrained palette contributing to a characterful and intriguing space for residents of all ages to explore the connections between architecture and nature.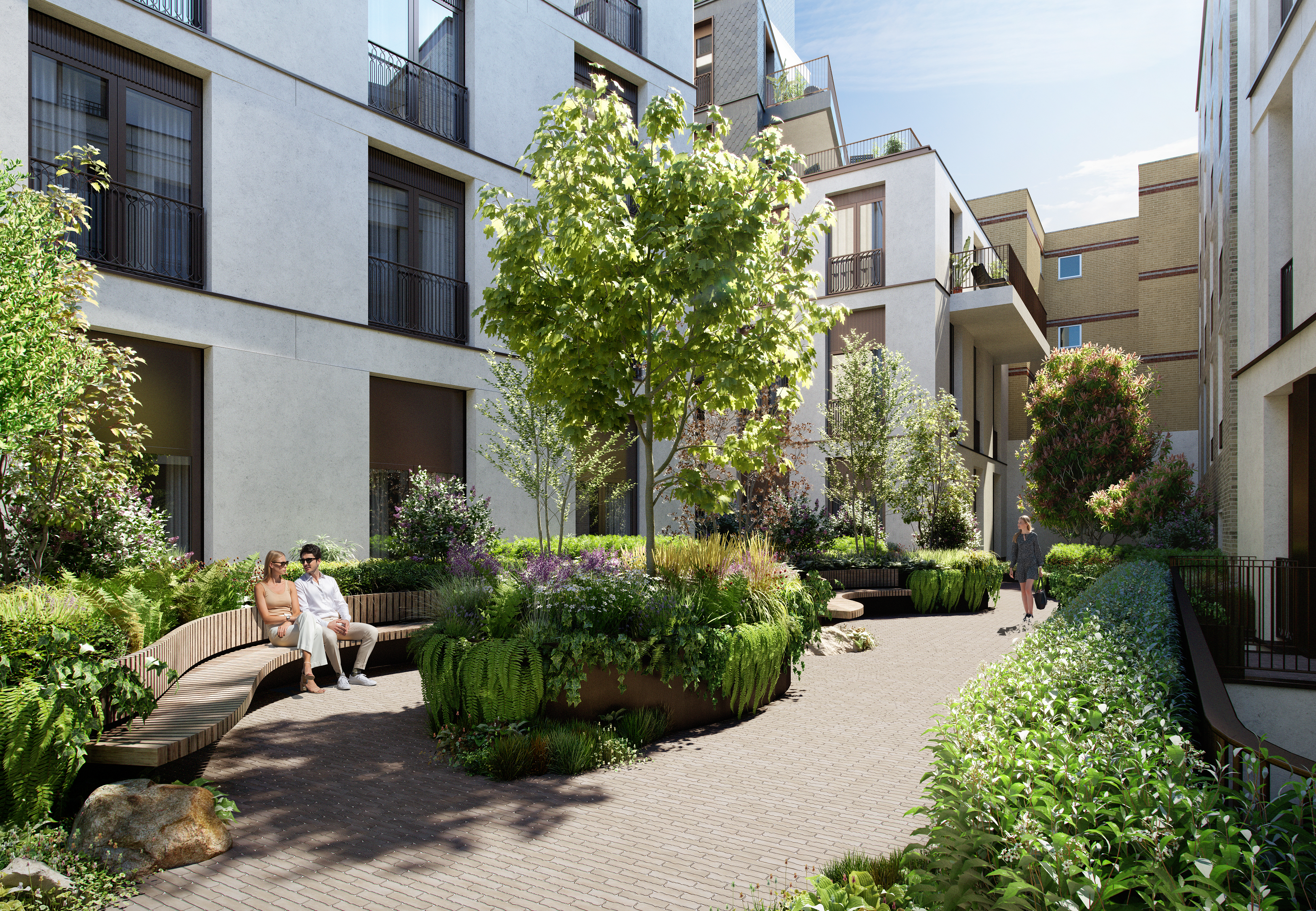 The holistic concepts of health, community and sustainability underpin Andy's designs for Holland Park Gate, resulting in an immersive, green garden where residents are able to connect with nature, relax and contemplate either in a quiet corner or to socialise with friends and family.
The remainder of 2022 looks set to be a busy one for team Sturgeon; with the growing awareness and appreciation for connecting society with nature, and the benefits of external spaces, they look forward to a variety of new projects throughout the UK and across the globe, from the Middle East to Hong Kong.
"The holistic concepts of health, community and sustainability underpin Andy's designs for Holland Park Gate."