Back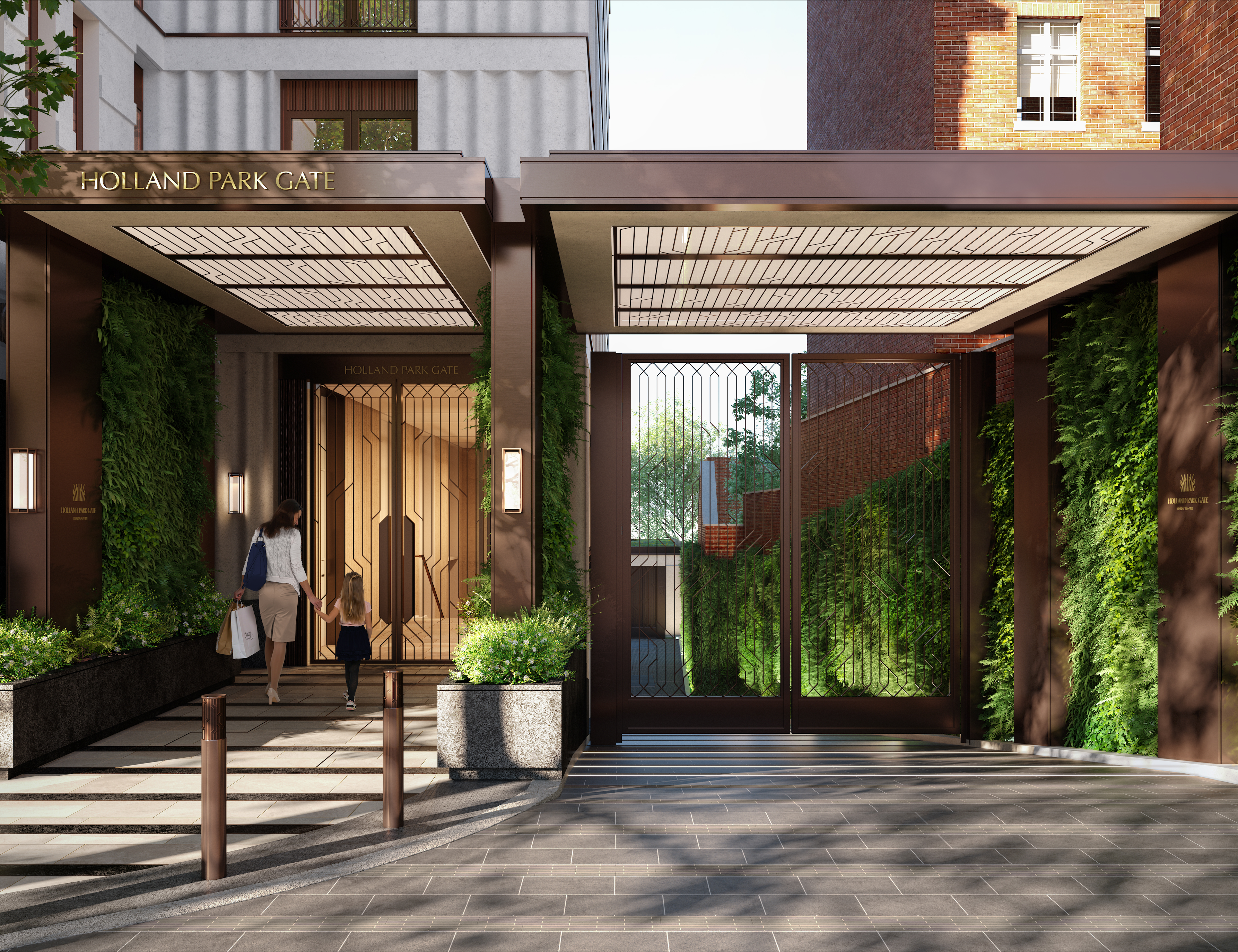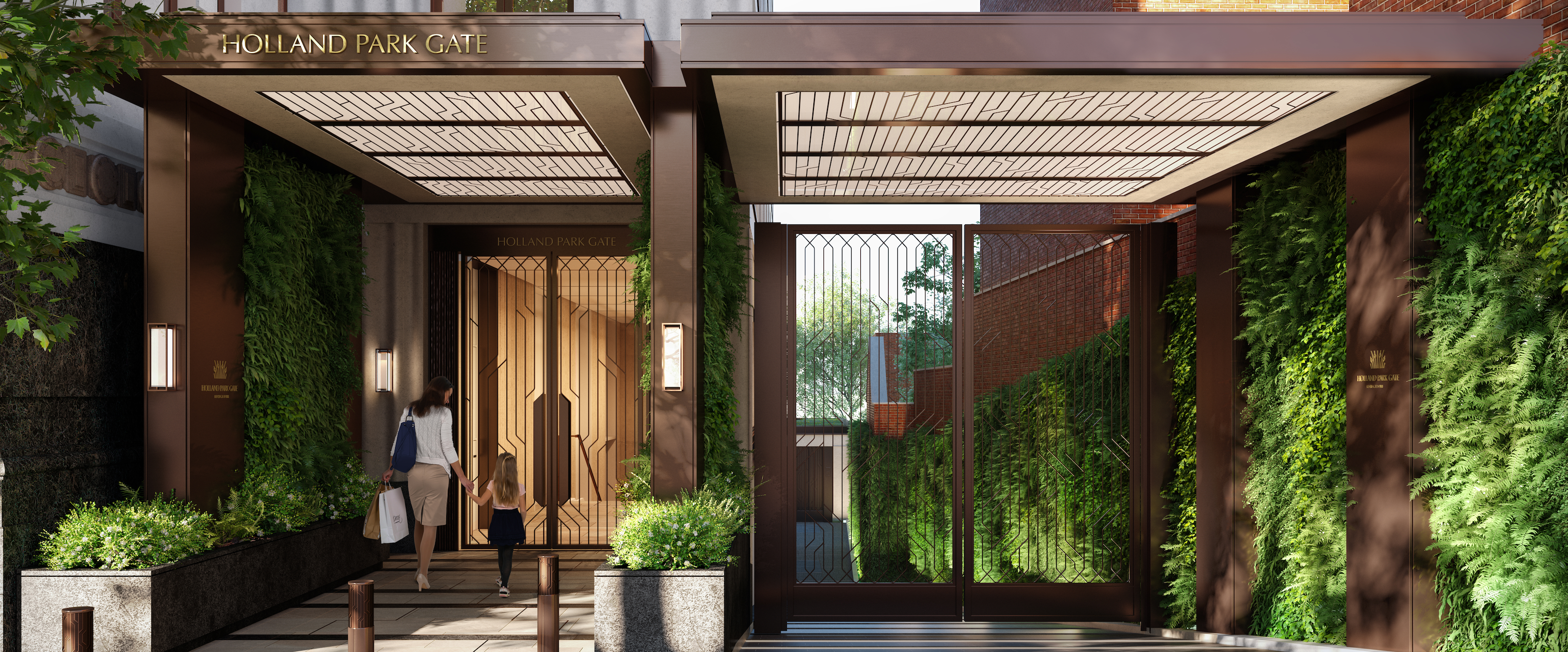 Understanding why customers are buying at Holland Park Gate
As a customer-centric business, we believe in the importance of understanding the needs and motives that underpin our clients' decisions to purchase with us. This knowledge drives our development, progress and evolution as a business, enabling us to provide an exceptional experience for all our customers.
In a recent survey, we explored the reasons behind our customers' decisions to purchase a property at our latest project, Holland Park Gate. The key to our approach was to focus on our customers' needs – specifically the problems that they are seeking to solve through their purchase – rather than on the features and attributes of our product. The survey revealed some fascinating insights about our customers' needs and priorities. We found that each customer typically has at least two specific problems that they are aiming to address through their property purchase, with ten recurring key themes which we explore in more detail below.
#1: "We want hassle-free living, where everything works and we don't need to worry when we're not there"
Our survey revealed that our customers' primary requirement tends to be a seamless living experience, where everything is in working order and issues can be promptly addressed, minimising stress and wasted time for the resident. Newly-constructed developments offer a greater degree of reliability, with the added advantage of an on-site engineering team providing routine maintenance and emergency support. This factor is especially valued by customers who divide their time between multiple residences or frequently spend extended periods away from home due to work commitments.
#2: "We want to be able to get out to the country or Heathrow just as easily as we can get into the West End and the City"
One purchaser was drawn to Holland Park Gate's proximity to the West End and central London, whilst also being easily accessible from Heathrow, the M4 and the M40. The location works especially well for clients who frequently travel overseas for work or to see family, with Heathrow Airport reachable in just 25 to 35 minutes by car. Major railway stations linking to Heathrow (Paddington) and Gatwick (Victoria) are just three and four stops away by tube, respectively. The easy and fast access to the M4 and M40 motorways means the location is also prized by those who spend their weekends in the Cotswolds and the West Country.
A Saint Amand house car will be available to assist residents with journeys to Heathrow.

#3: "We need easy access to a gym, pool and a park so we can make exercise part of our daily routine"
Good habits are forged through convenience, and many buyers acknowledge that their route to a healthier lifestyle is to bring the gym, swimming pool and park closer to home. Our customers enjoy the balance between vibrancy, community, privacy and convenience that the wellness facilities in modern developments afford.
The immediate proximity of the 54-acre Holland Park is also an important draw, providing a 2.7km running or walking trail that passes through woodland featuring peacocks, a waterfall and a Jacobean mansion.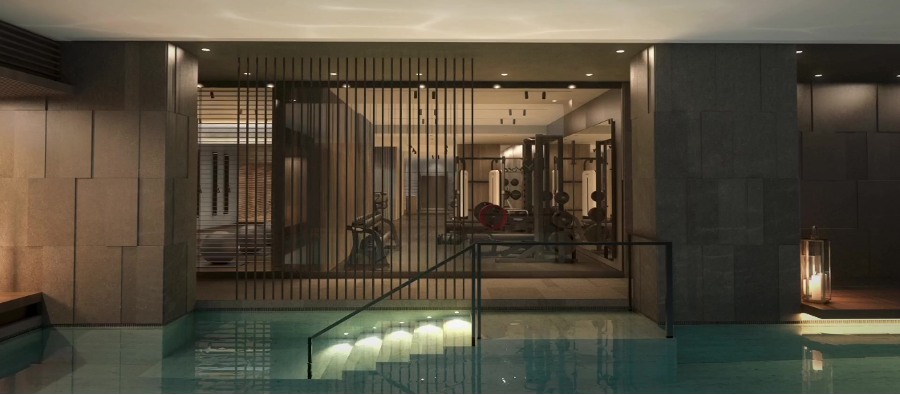 #4: "We need somewhere close to a range of great schools that covers the whole journey of our children's education"
A sizeable portion of customers at Holland Park Gate have school-age children, and they desire to live near a range of excellent schools that can accommodate their children from ages 4 through 18 years. With high levels of competition for London school places, parents cannot guarantee placement into their first-choice schools, making the convenience of living near several renowned schools a major asset. Additionally, parents with more than one child may need to send their children to two (or more) different schools at some point.
Holland Park Gate is situated at the centre of a cluster of over fifteen exceptional independent schools, ranging from pre-prep to secondary, and this flexibility is seen as an antidote to the complexity of planning a child's schooling.
Holland Park Gate works well for families with school-age children for a variety of other reasons, such as the availability of multifunctional meeting rooms for private study and tutoring. The house car is also available as a convenient service for morning drop-offs at local schools.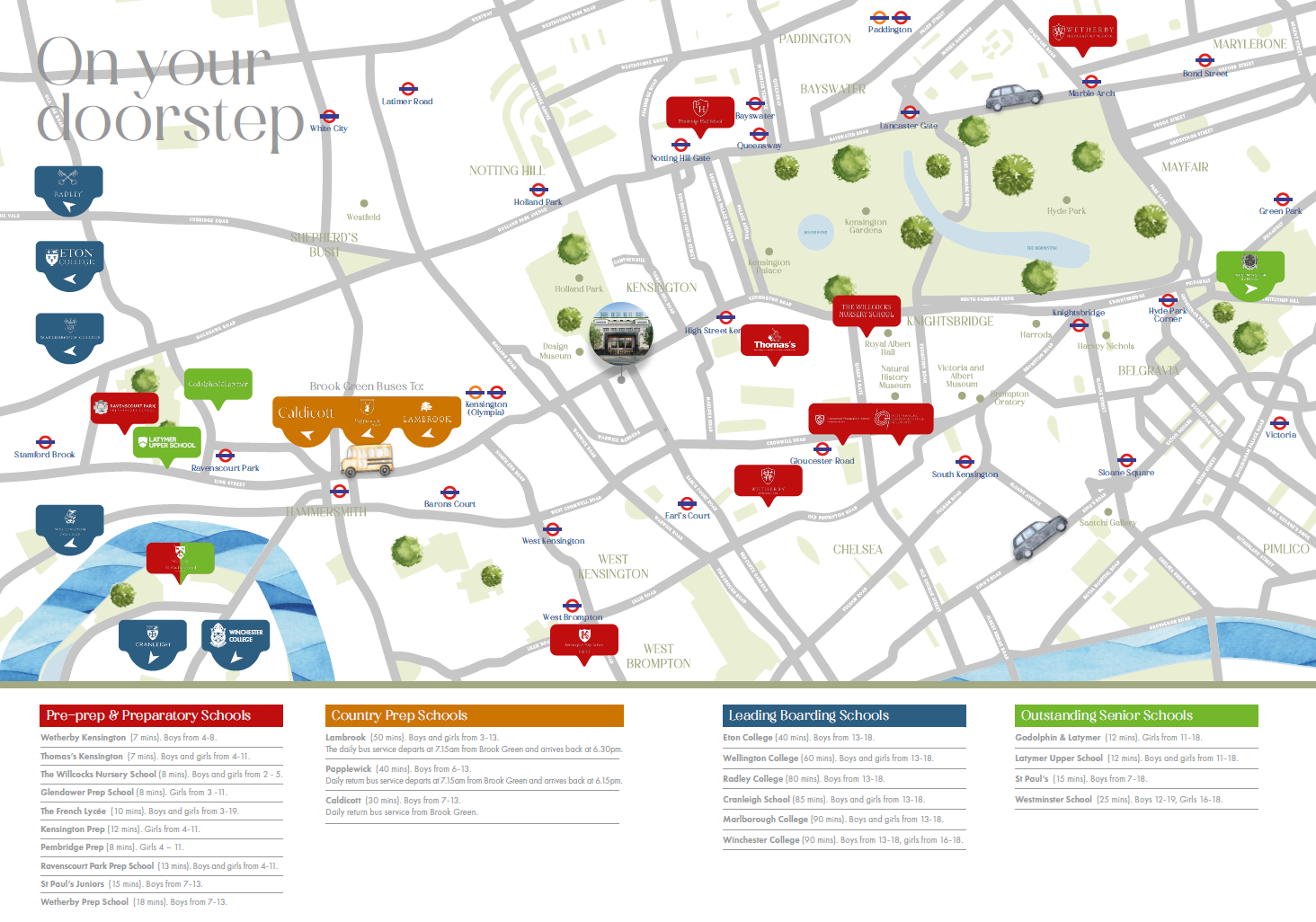 To learn more about schools near Holland Park Gate, please click here
#5: "We want a home that more evenly meets the needs of each member of the family"
Some customers are reprioritising the demands of their living arrangements to better suit the needs of each family member. The convenience of a short work commute is becoming less imperative, while more importance is being placed on the enjoyability of the local area and the proximity of friends and relatives. Several customers are also considering the dynamic needs of their teenage or adult children when deciding on a neighbourhood. This reflects a shift in how many individuals are choosing to spend their time following changes to working patterns after the pandemic.
#6: "We need a home with an effective air cooling system for the summer months"
More people are voicing frustration with the lack of or inadequacy of cooling systems in their existing homes. Some customers have been unable to retrofit air cooling systems due to the listing of their property. Others have found portable solutions to be ineffective. Higher night time heat levels in the summer months are resulting in disrupted sleep and increased stress, and customers are seeking the advanced cooling capabilities found in modern high-end developments.
#7: "We need somewhere that is safe for our children to stay when we're not at home"
Customers with families highlighted the importance of being able to leave their teenage or young-adult children unaccompanied at home when they travel for work. For this cohort of buyers, the safety and wellbeing of their children is paramount, and a secure development with 24-hour concierge is a pre-requisite for their lifestyle.
#8: "We want the convenience of living on a single floor"
The convenience of lateral living seems to mean different things to different people. Many customers have lived laterally all their lives and have become accustomed to a way of living that can't be replicated by traditional housing. One customer explained that "the magic for me is being able to cook dinner while the children are in the bath – something I could never do in a traditional home." Another customer with young children estimates that they ascend and descend the stairs in their Notting Hill home between twenty and thirty times a day, and this has driven them to try lateral living.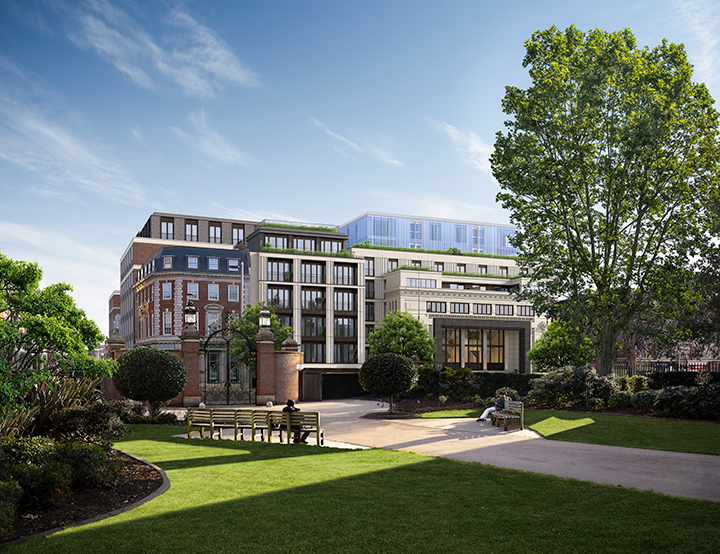 #9: "We want adjacent apartments so that our elderly parents or adult children can be close by"
Notably, several customers have purchased adjacent apartments to meet their unique family arrangements. Such arrangements include those who desire to live independently while caring for their ageing parents, as well as those who have siblings, adult children and very large families they wish to be near. Purchasing early in a new development provides opportunities for adjacency that can be impossible to achieve in the second-hand market.
#10: "I live alone and I want a safe environment with someone on hand to assist with small jobs when needed"
For people who live alone, a 24/7 concierge and security team are at the very top of their priority list. However, it's not all about safety. Single occupancy residents also desire access to a team who can help them with small tasks around the home—whether it's hanging pictures, changing lightbulbs or assembling furniture. Saint Amand engineering team are equipped to help residents with this and more.